Pretty much what the title says.
My own is Halo 3 because of childhood memories, and, well, this.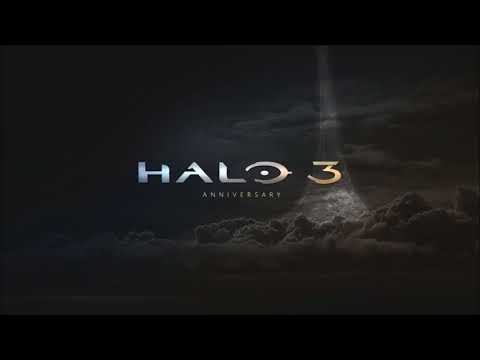 Like, name any other more iconic piece of video music than that one(note, not an official track, this one is pieced together from various files). I'd be surprised if you could find one. As music goes, I don't tend to listen to a lot of it, but this is one of the few that I proper rhythm along with my body to. It's not just nostalgia, the different fights accompanied by certain parts of the theme during the Campaign also make it more memorable, like breaking through the Covenant blockade by the cartographer on the Ark, and the variety of ways you can approach the different encounters where vehicles are provided. It also goes perfectly with your last run from a Halo. But then, the set pieces of Halo 3 in combination with those soundtracks are really just unmatched so far, at least for me.
Like, you know, "Two Scarabs! I repeat, two Scarabs!". On the note of Scarabs… I do really miss fighting a Banished Scarab in Infinite. Hopefully, that'll make an appearance in whatever they add to the story next.
But there's also some… emotions associated to it as well.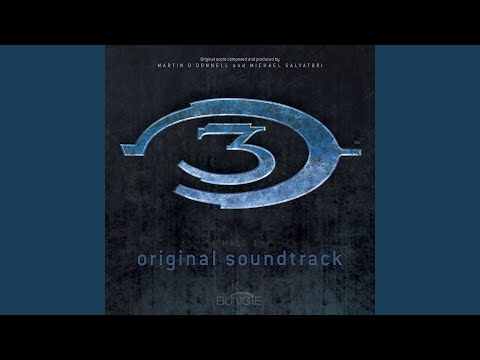 "Don't let her go. Don't ever let her go. Send me out… with a bang." "Chief… I'm so sorry."
I also quite like the song that plays at the start of the final mission. Really gives you that "going full circle" feeling. You start things on a Halo, and that's where you end them.
"We are aboard. Humans and Elites. Will you not come with us, brother?"
"No. This is our fight… and I will see it finished."
"Johnson? Do you have the frigate?"
"Yes ma'am. I'll land her as close to the control room as I can."
"Safe is better than close, Sergeant Major."
"Roger that. And ma'am? It's good to have you back."
"Halo. It's so new. Unfinished. I'm not exactly sure what will happen when we fire it…"
"We'll head for the portal. And we'll all go home."
This soundtrack is also great for another reason, as the 'interlude' between its starting point and the music that plays when fighting the Flood on the ring really seems to fit with this message you can find on the terminal, before the 'proper' entry unlocks. Though I can't tell which Forerunner it is from, as that particular symbol is not one I am familiar with. But it strikes a particular nerve within me as it tells a story of its own, despite only being three pages, and I've always felt like sharing it, as I'm not certain this is what gets exposure when looking at Halo 3 terminals.

Only wish I'd managed to beat Halo 3 on Legendary back in the day, and seen the post credits cutscene. Instead, I thought it was the end, and the Chief was actually dead, in a very fitting end nonetheless.
I don't know. I could go on about Halo 3s soundtrack for quite a while. No offense to the Halo 2 remaster, ODST or Infinite, but none of them are the same to me as Halo 3 is. Somehow, I always have fun when I go back to play its campaign again on the MCC, despite having done so a lot of times already.
Anyway, that dragged on for far longer than I thought, so here's to you… if you made it this far down what is partially a trip along nostalgia lane.