I'm playing ac odyssey, state of decay 2, how about you?
Apex, PUBG, Titanfall 2 and Rocket League.
Loooking forward to cyberpunk when it eventually comes out.
Edit : nearly forgot Destiny 2, oh boy is the auto-aim ever mental. TC would be proud of some of the wonky shots I hit. Not a patch on D1.
I play a lot of Gears 4, LEGO Marvel Super Heroes 2…umm.
Titanfall 2 attempting the campaign on Master.
Rainbow Six Siege. For Honor. MW.
Well worth my $35 for the Gold edition on sale. A good game that reminded me of the Witcher 3, which I have beaten (B&W included) about 3-5 times. Currently on my third playthrough of Odyssey though.
Trials Rising
Division 2
Doom
Soul Calibre 2 (again,again)
Wolcen
Resi2 rmk
Elite Dangerous
Ya love odyssey. Also I might start up red dead 2 since I haven't beaten it
Did two play throughs for each ending. But now I'm on my third since they released the new photo mode.
No, Red Dead. Sorry if it wasn't clear.
My many playthroughs for Odyssey are based around the three different combat styles.
Ook ya I think odyssey is the most alive beautiful open world game ever. Red dead 2 is more detailed and realistic but red dead keeps you on a leash on missions. You stray away and you fail. Seems linear in a big open world. But I will start again soon.
It's so BIGGG (Phrasing). But literally the mountains in the North (Makedonya I think) are massive, feels very real–coming from someone who hikes a lot. I have a clip somewhere of me going down a zipline in between two mountains and it's just two minutes of sliding.
In the DLC as well Elysium and Atlantis are even larger though. And it's got a lot of color. 10/10 was definitely a contender for GOTY.
Yes all 3 dlc were like separate games lol. I know Ubisoft gets a lot of hate but there ac games are really good
When they started taking longer after Origins yeah. Honestly really pumped for the new Viking one. Not to mention Rainbow Six and For Honor are pretty good. Ghost Recon and the Division are failing right now but other than that Ubi has a killer lineup of games. Even Uno with friends.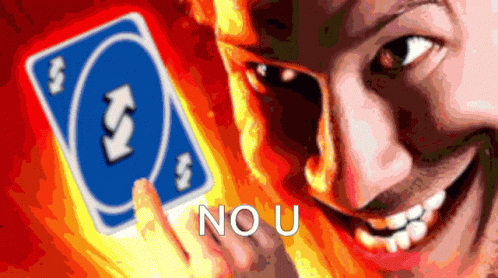 Ya breakpoint was trash with its online only crap. I loved wildlands
Doom (2016)
Doom Eternal
Resident Evil 3 Remake
Debating if I even wanna bother with Red Dead 2 cuz I don't wanna have my hand held for 40 hours. And that's coming from someone who's collected GTA games.
Skyrim SE, them mods are glorious
Gears 5 is a borefest, probably not gonna play Gears 5 for too long tbh, TC missed the mark imo.
Red dead 2 realy is a great game but what i dont like is everything takes so much time.
The more realistic these games become, things become a hassle.
Fast travelling is only available from certain points.
I need to eat/smoke/drink to fill up deadeye/health/stamina etc.
These things are great features but not for a quick fix.
if i have 30 minutes to game i will never start up Red dead 2.
Because i can not get anything done in that time.
Is this the same for Odyssey?
Sadly none,due to the price of game(s)theses days,Just play Gear's 5.
Modern Warfare (though the game pisses me off), black ops 3, GTA V, and Gears of war 3