THIS WEEK IN GEARS: NOVEMBER 9 – 15
This Week in Gears will fill you in on everything happening in-game for Gears 5!
WEEKLY STORE
Hivebuster Alicia & Hivebuster Barrick!
Will @Danny_Ucey finally play an escape match? Tune in this week to find out!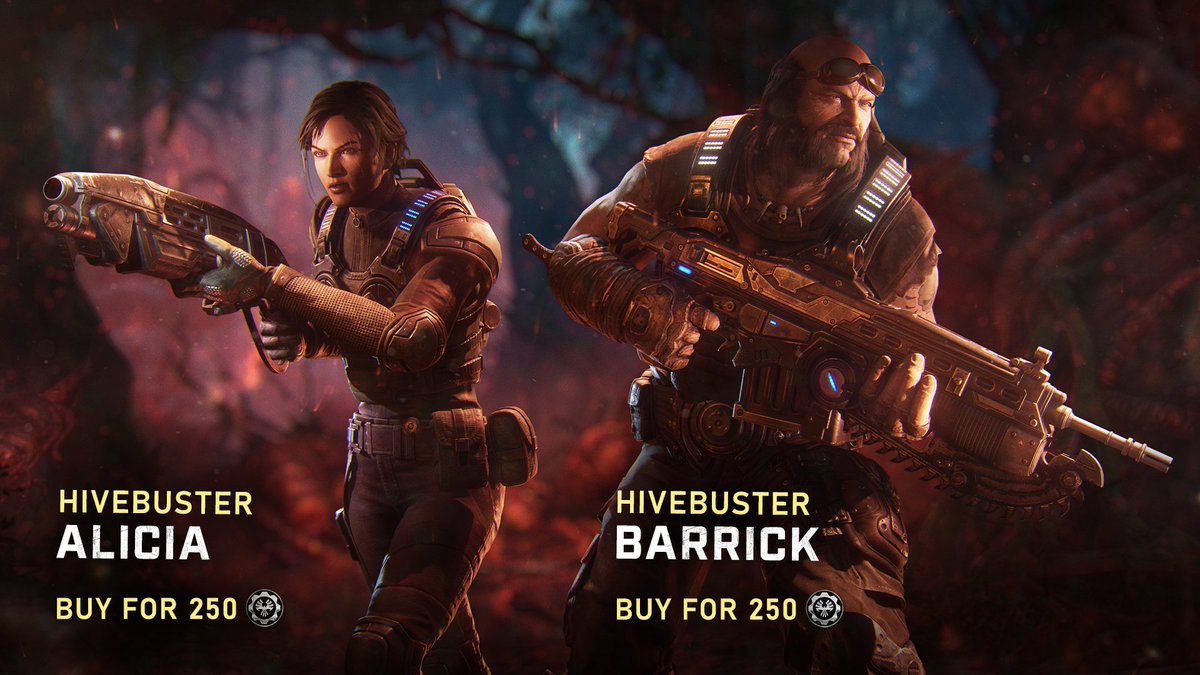 FEATURED STORE
Gilded Baird and DB Industries Jack RETURN!
Baird, but gold! Get it while you can! Oh yeah… and jack or something…

VERSUS EVENT: BROTHERS TO THE END
WINGMAN RETURNS!?
Jump in-game tomorrow at 10am PT!