Doing God's work with your informative rants, my friend.
Gears 2 insane…torque, boomshot and the gorgon a must…seen many games saved/clutched with shield in hand…with trusty gorgon in other😉
Can we have custom load outs in versus? (I.E. Hammerburst, Retro, Overkill.) Gears 3 had this and it provided a richer gameplay experience, and more diversity. You could lose to a player and then change load out to counter theirs and be able to stay in the game longer.
I know you have a list of things you want to address before making "luxury" changes like this. But I think you have a wide selection of weapons at your disposal but they are left in the shadows or are a power weapon. I don't mean to change it across the board but maybe in quickplay. Have a playlist where you can pick your load out, with the exception of a select few.
I also think a dev playlist should make a return. I'm sure it will provide you with data that you might not get from social media or the forums.
Why dont you guys switch horde to skin lock instead of character lock? Or just make it like Gears 4 with picking a class? This way you guys can release more characters at a time and not drip feed us characters. I feel once you guys get to a certain point you'll run out of ideas for abilities
Also you guys gotta do something about the enemies. It becomes too repetitive after a while. Theres way too many leeches and not enough actual enemies
Cause "lore" apparently.
And the whole we need to create the class before releasing characters feels like an excuse to drip feed us the content. They can just as easily tell us that they'll release the characters as soon as they're made for versus and then release them for horde once they get the classes made. I don't think anyone is going to be mad at that…
Hi mate. You are spot on about running out of abilities. It was a stupid idea from the off that I would say 99% of us hardcore NEVER wanted.
Trying to appease the new player base yet again…you know the ones that have left!
I asked something similar in a dev stream and the response was something along the lines of it wouldnt be fair to the horde/escape players. Yea ok but whos fault is that? TC's thats who. They made it this way just so they can drip feed the content in yet we have a ton of marks, blood sprats and banners with a pitiful line up of characters because of "heros"
@Duffman_GB I dont think a lot of people would be upset with the way horde plays if it werent character locked… I dont care about the 1 class thing and I dont think most people would be either if we could play with our chosen characters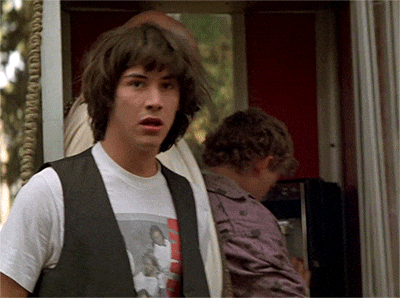 It's just an excuse. It's no secret that TC's/MS's plan from the get go was to treat this game as a live service (GP being the reasoning behind it) and one of the only things the fans care about in this game are the characters. So what better way to make people come back periodically than by releasing the characters little by little at a long term basis.
Using horde and lore is just facade imo.
(To clarify, not saying that what you're saying is bull. The reason they gave you is imo)
Theres plenty of characters and skins they can release to have players coming back. The horde/escape excuse is so they can give us a few here and there
Can we please have the win a match on x map daily challenge removed or changed? I have to win a match on vasgar everytime I get it and I can never get on that map, it's alway bunker or icebound. With more maps being added to the existing pool that challenge is going to be almost impossible to complete as you'll have a smaller chance of ever getting to play on it.
Can you force cross play on and stop allowing console players to make excuses as to why it needs to be on? I used to play on console and just recently switched to PC. There is no advantage to it at this point when it comes to Gears. You can use both input methods on both platforms.
I'm tired of struggling to find matches just because 2 of us are on PC. I'm close to giving up gaming as a whole if you don't fix this. Your community is too small to needlessly be splitting the player base over something so trivial.
I think they should keep the option.
I understand your reasoning behind removing it, but a lot of people have asked for the toggle in the past, and they delivered. I personally don't mind playing with/against PC players, but others prefer not to.
At least it should be changed to input method instead of platform
That would be miles better for sure. Other games do that already. However, I believe it's fairly simple to trick the system into believing you're playing with a controller rather than a kb/m.
The problem is the community is too small. You can't create barriers and screw over one group because another can't accept they aren't very good. The majority of those complaining about needing it are those who think PC is some sort of crutch to victory. In reality, if you removed the toggle and pc icon, most of the "PC CHEATER" claims would actually be directed towards console players.
Explain why please I'm stuck in silver but I'm playing with diamonds and masters. Playing the same as them eliminations wise and I cant move?
Why does it seem that the ranking system no longer softens expected performance (winning/losing) when people quit on your team anymore?
Before the "fix" went out, this was working correctly for the most part. Now it seems like their is no consideration for people quitting on you anymore?
Do you have an ETA on when we can see an updated scoreboard with kills and deaths?