Alright so before I begin, full credit goes to @THE_HERO_FALL5. We spoke and he preferred I made this thread. I'll describe it below in text but here is his video: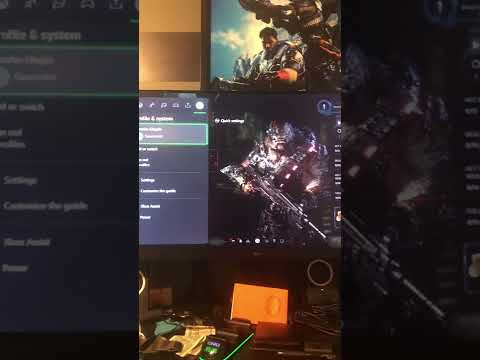 It's crazy how something so simple works but it does. I tried it twice the first time and got the following results:
I then grinded 1,000 kills and tried it again. On the second attempt my "Nothin' But Bits" jumped 1%. This clearly can't be a coincidence after trying endless hard resets, reinstalling, etc.
Anyway, here is the method.
You'll need a secondary account that's been registered with an email and can connect to Xbox Live. If you already have that then proceed to do the following:
---
Log into your secondary account at the main menu of Gears 5 where it says "PRESS A TO PLAY". (I confirmed you do not need to begin from the Dashboard).
Test you're fully connected to online services by going into the Versus menu.
Once connected, bring up your dashboard menu and in the "Profile" tab select "Add or Switch" and sign into your Primary account.
Proceed to select "Sign Out" from the "Profile" tab and sign your Secondary account out.
Gears 5 will automatically return to the initial menu. Now select your Primary account when you sign in.
Select the Versus menu and wait for the "Connecting to Online Services…" prompt to disappear. Once it does give it 15 seconds. If there is no progress, sign out and repeat these steps.
---
Like I said, I had to do this twice both times. Apparently it may take a third but I'm sure you'll forget all about that small inconvenience when your proper progress is shown.
@Duffman_GB
@Skelface
@Piyi_Piyi
@Lightz
@DEMOLITIONZ27
@SirHawkeyeXBOX
@Dr_Shwazz
Right, lads. Give it a shot.
I know there's more victims so hopefully they find this topic.
Good luck.