Killing cankers from the carrier does too, but is less fun
I guess it makes sense since it counts as a kill.
Funny though.
A sacrifice for the greater good!
Which is great, i always wait for it to shoot Cankers before i Boom it for alot of extra Duration
The only time team kill = team play!
Wait are you serious? I seem to never win a chainsaw duel like that. I had some idiot random chainsaw me as Jack's hijacked Cyclops early on when I bailed them out by protecting a tap all wave! So I tried chainsawing him back but it always has me lose. I was really praying I could have chainsawed the moron random and I should be able to lol
You can definitely saw teammates back, though it may require them to cooperate and allow you to win the duel.
It may or may not also have been possible to Retro charge teammates at some point, but not sure on that any longer as it's been some time since a friend wanted to test those things.
Always with the best reply's.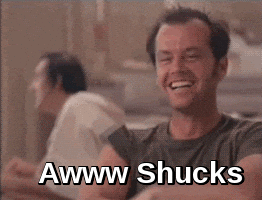 Yeah maybe if they're tapping the button too, it makes sure they win. That's a bummer lol I wish it gave the win to Jack
It's not possible. I tried before with a fast button response and I still got chainsaw by a NOOB!
That was good, I like that one
.