This isn't hyperbole. Not a lie, I truly believe the Hivebusters story is better than Gears 5's even with a runtime of 2-4 hours depending on how you played.
SPOILERS AHEAD - FINAL WARNING
From the intro with the great direction in the crash landing, the unique and interesting environment of Sanctum, Panahu and the Wakaatu's nest, every bit of the Galangi screams attention. From giving all three members of Scorpio their own interesting game interactions (Fuzeboxes, tunnels and command consoles)–to giving them a strong sense of charisma that is not found in the snickering, whiny cast of the main story.
I don't hate any of them—but I like Mac, Keegan and Lahni infinitely more than any member of New Delta. The only one I had a problem with was Keegan because it didn't feel right for an Onyx Guard trying to redeem himself to boot a civvy out of an airplane. But the rest of the time, he was just as dickish as I would expect an Onyx to be, unlike the watered down cosplay-Guard we got in the main story.
The main parts that bugged me were how old Keegan and Lahni don't seem to be compared to Marcus, Cole, Baird, etc. Because Lahni seems to be the same age as Mac and Keegan doesn't even show any signs of grey hairs when he should be what? 45 at the very youngest? And that's assuming he was at least 20 on V-Day, which I doubt seeing as he was an Onyx stationed at Azura.
Other than that, the animation for Hoff and Hana's faces seemed to be a little off, hoping we do see Hoffman, Hana and Tak, Zak, Vak? Whatshisname enter MP eventually too.
I've always been big on music and sound design, and Hivebusters just kicks Gears 5's ■■■. The main music is heroic, but forgettable at best. Like the background to a Micheal Bay movie or something with Tom Cruise in it. But Hivebusters with that guitar… I don't even hate that they reused old tracks from Judgement and Gears 3 for Combat. (I heard it during the Sanctum mission and the Lava River fight). But the original music, like the new OP5 Menu Music, just feels much more like Gears than 5 did at launch.
The gameplay, story, music, and story was pretty damn fun and if you haven't played it or aren't a big campaign person anyway, I still recommend that you play it. Like I said at the start it's only like 2-3 hours long, changes on if you run the entire time or play on Insane, but it was really fun, moreso than 5's main story for me. I don't know if it was the fact that Gears 5 feels rushed and Hivebusters feels very well paced, I wasn't even bored in the slower sections because instead of exploring bland metal hangar to build a rocket, we had the beautiful Panahu and the Kaliso-home village to look at which very much intrigued me.


100%, no cap, I'd rather get an anthology game (Something like Netflix's "Love, Death, Robots") where we get 3-5 small stories like this, either taken from a book or brand new, with new characters mingling with fan favorites over the course of multiple unconnected stories than a ■■■■■■■ Marcus Fenix Collection. I've played Gears 1-J a hundred times each–it'd be nice to see it in a new light, but I'd rather get something brand new, even if it's short and sweet like Hivebusters than see Dom die in 4K.
I've said before that Gears is much like Star Wars, and if we're in the sequel trilogy that everyone can't decide whether they love or hate, Hivebusters and Tactics are the Mandalorian spinoffs that you'll find hard to knock.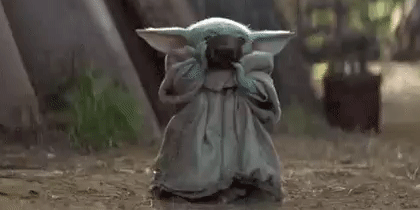 As a Bonus, here's some fun clips I captured on my playthrough.(Just funny things in the first hour or so, nothing big)