You can try it, it seems like it would definitely work because there are so many enemies.
I just did a really good one called the Equalizer. Very tough.
I had a pretty fun survival horror themed one, it was made with various options Long range, Mid range and cqc. Balanced. Then I tried to play it and all of a sudden my masterpiece doesnt work anymore because it's "exceeding the budget"
I don't create but you can ask angelm428. He has a ton of enemies in his hives. Not sure exactly what he does specifically.
Oh it isnt the enemies for me it's the tiles. I havent changed anything. The maps I made were already published, I just tried to play them.
Just did bloodbath custom hive on master one you did and 3rd act was crazy. The 1st 2 acts was not bad but the 3rd act there is so many scions and the venom gets to the lz so fast and the door closes with us still in the hive so could not even take our time. We had a tactican, blademaster and gunner (me) and feel like we should of had a demo instead of a blademaster. The bladmeaster luckily made it out but i died or went down so many times by dropshot scions as guuner hate them. The salvo scions was not even the problems it was the dumb dropshot scions
I just did it again as Demo/Tact/Gunner. Blade doesn't work on that hive. Too many poppers, salvos and ice scions. Tough hive. Beserker708722 always has the same format. Lots of scions. Venom does no damage.
I was watching it on twitch good job. You like need a demo, tact and gunner to not struggle as much as my team did until we finally beat it. Blademaster was just a bad class for the hive always got frozen and i always stunned and damage the blademaster as gunner which ultimately killed him.
Well it's still a struggle regardless but at least it's possible with demo/tact/Gunner.lol
Who do you run customs with?
I'd have to double check but I would like to do summit of the blop 5 as BM if there is venom in every act. If you hadn't done it yet, we can run it.
PvE Challenge Map #1 ID: FHCRPM
This map was designed to be a challenge for those in the Gear's 5 Master's PvE Discord Link:
For Challenge Runs…
( Complete this map on Master Solo
Ultimates are allowed
No Infiltrator Runs
Bleed and Stunning is allowed )
All Feed back is appreciated
Note* map will be adjusted based on feedback
Edit*
Updated Venom fan times in certain sections
Some Enemies have changed position's [may fix it later if needed]
Update 2
General reduction of flushers ( entire map )
Act 5 an 7 has been redone enemy placement
I watched Rumbly's video for a few minutes, the only thing i saw was the Rejects and the Juvies on the other side of the door she opened. Other than those 2 things, i went into the hive completely blind. Yes, i fell for the slide that leads to nowhere at the bottom. I completed it as BM. Video includes the whole experience. Start to finish and the deaths.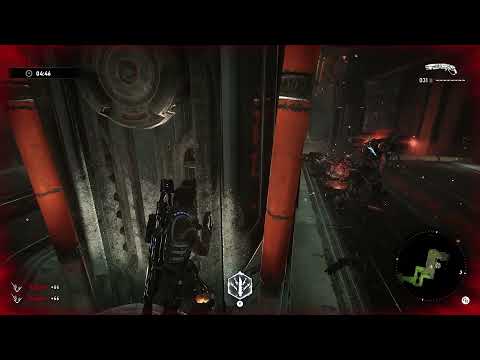 So… as a little prank, has anyone considered recreating one of the official hives and giving it an almost identical name, and then make some subtle changes to the hive compared to the original. Like piling on a load of Scions and Elite Drones at the helipad; or removing a couple of key weapons in a supply room? Just to screw with people's heads.
@SNAKEYWAKEY389 has made a Clock replica for the first act of the hive(to some degree). Except it kind of spams a whole bunch of Mulchers and Wardens once you reach a certain point and act 2 is just one room, a spawner and the helipad. Or at least, I was told it's his map when someone dragged me into it.
I made one that is more or less the Clock but the exit is blocked off (the actual exit is some out of the way location) as well for trolling purposes.
Maybe I should try my hand at making one. For fun.
It'll be ■■■■ but you guys could play it and lie through your teeth about how good it is.
I thought you got rid of that part of the hive…? I don't remember the mulcher scion/warden spam last time I did it.