Skill issue. Consult with defensor's paid solo performer
That cyclops didnt give a damn about your ult lol
Something similar happened to my friend recently in 2v2 Gnasher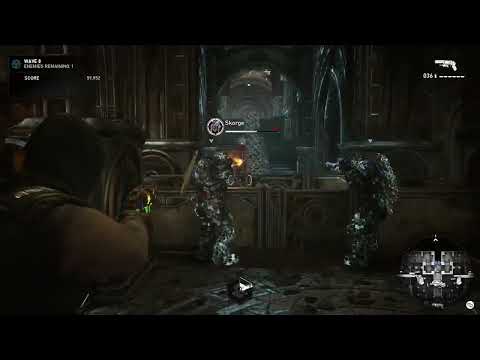 Skorge managed to get back there.
I tried to do the Turret Glitch to get back there but I couldn't make it.
So did he just spawn there ? Lol
No, but I have chainsawed some enemies through walls in UE.
My friend has a clip of that as well on the train at the end of the game.
I remember that run. I also remember when you very calmly said " Really?" as soon as it happened.
It's so frustrating and annoying since the shock chain is supposed to affect them and stun.
This reminded me of a run on Abyss. Skorge glitched inside that shaft in the middle. Completely out of bounds. Thank goodness TC fixed it a while back so glitched enemies die within a couple of minutes if they are stuck under the map.