I didnt watch the video, but contrary to your video title you can tackle Guardians and Sentinels (as well as normal melee attacks). You just have to time it right and lure them into certain areas where they fly low.
I hurt my back in public ESCAPE.
1.HAVE A PLAN.(DONT NAME YOUR ROOM "JUST RUN")
2.PICK A CLASS THAT CAN TAKE AND DEAL DAMAGE(I LOVE PILOT BUT I DIDNT CHOOSE PILOT FOR A REASON)
3.KNOW HOW TO TRAP THE SCION.
4.MARK ALL TARGETS(USE VOCAL EMOTES)
Season 13
Gears 5, The Wanderer, INSANE, Gunner, Barrick - Armored Barrick, MULCHER RECHARGE (10-25-2022) Season 13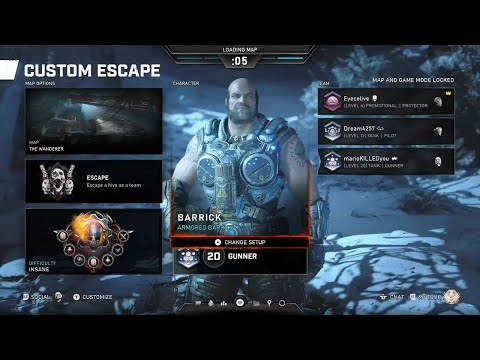 Why does the boomshot do this?
Relic embar friendly fire, has this always been a thing?
The boom fire was funny. No idea why this happens.
As for embar stun - I think even though the kill feed showed that you were killed by your teammate, in reality you got stunned and then elite Grenadier killed you with overkill recoil shot. But it happened so fast that the game registered it as team kill.
I don't recall this case was already reported.
It happened during the daily yesterday on Nexus.
It made the snatcher not being a threat anymore (blocked too high)
Fun fact 2 runs and 2 wins. Each time an engineer was there and enjoyed building protective stuff thanks to the power bonus.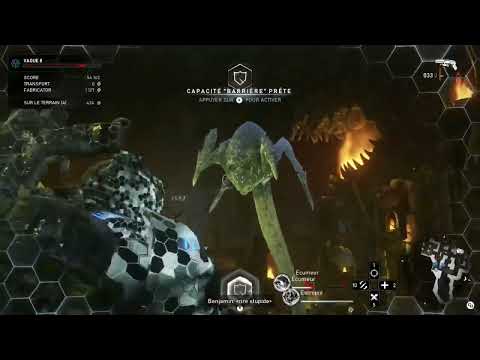 I was yesterday years old when I learned you can grab Sires over the cover.
I've known about this for a while actually. I found out by accident a very similar way you did. I remember the other day when playing with Ross, we kept pulling it over cover and then this happened: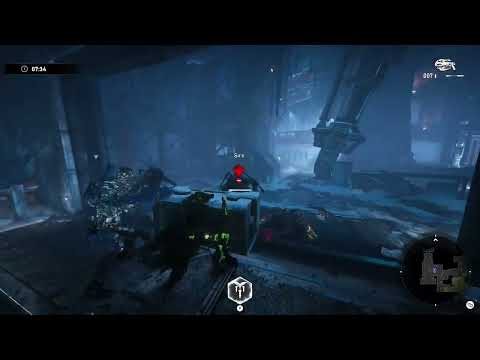 @RumblyMonkey991 I wonder why the xboxdvr clip didn't work. I ended up putting it on YT so it should work now.
That looks like the Relic Dropshot got you. You can kill teammates with it.
Wonder if they froze me a split second before the guy (marskman) with embar killed me.
What happened? For some reason I can't watch the clip.
Lol that sire had a seizure
Did you miss?
"Well yes but actually no"
that guy was probably just as confused as me