Is it real? What are the ways to achieve this?

I can confirm this is real, yes. Unfortunately. It's the last thing I need to do in this game so I'm currently working on it. Doing it solo with one controller is painfully slow no matter what you do, so I'd recommend this method with two controllers:
It will still take some time though, roughly 45 minutes for 1% progress. Such a ridiculous achievement, it should've been 25,000 with the kills at 50,000.
Thanks a lot!
I have 2 controllers and 2 consoles. But I don't understand how I can use it for this achievement.
«…it should've been 25,000 with the kills at 50,000.»
What do TC think about this optimal consensus?
Best regards!
It's such a tedious grindy achievement for a measly 20 game score


For the amount of time it takes, it should have been at least 50-75
Or, may be, 75000 kills, 50 millions damage, 25000 assists.
Par for the course with TC. They added tons of "Grind this content you've already been for the last two years" achievements in 4 too. Though I don't think they were as extreme as this.
Did you check out that link? Use two controllers on one console. Sign in the second controller as a guest (bring up the squad tab with LT with your main controller and press Start on the secondary one) Here's my own version:
Covering Fire:
Gametype - Arcade Deathmatch
Map - Blood Drive
Score - 75
Rounds - Any
Respawn Timer - 5
Characters - Vrol and Queen Myrrah.
Method - At either spawn, use the Queen to kill and burn a filthy human in the doorway. This will cause a chain reaction. Use Vrol to get two eliminations and purchase a Shock Frag. Continuously throw said shocks over the fire to gain assists. Purchase a Boomshot with the Queen and reignite fire when necessary. Round 2 onwards will be easier as you spawn with "skulls" to buy weapons.
Of course, you can set rounds to 99 and go as long as you want. It'll take roughly 45 minutes to do 7 rounds and that'll get you 525 assists, if you manage to get all available. Either way, 500 is 1% so the 25 is some leeway incase of mistakes.
Here is a video of the method so you get the idea:
Keep in mind the fire doesn't need to be exactly where it is in that video. It varies. It's usually closer but that's the only clip I have. YouTube clips are terrible.
They couldn't care less.
Thoroughly agreed! I think they seriously overestimated the popularity of Gears 5's PvP.
Who?
This was much easier back before the fixed/broke/changed guardian spawns.
Good luck👍
Great stuff


Just more proof that developers do NOT play their own game. It takes 100 hours of grinding to get 100k kills and about 70 hours of grinding to get 50,000 assists.
Only issue with this method is that occasionally the killer has to restart the fire chain more often than they should because of the likelihood of the opposing bots spawning across the map. And also taking cover slows the round down as well because the bots take shots at you instead of barging in head first.
Just to add, that this can be done with more friends chasing asissts too. Just have more players using Vrol (or Mac on the human side) throwing shock grenades. As long as the shock grenades roughly overlap in radius AOE then the Bots will take damage from all grenades in that AOE, so it will give the assist to multiple players.
The key is to have one player setting off the fire AOE (Myrrah or Cole), but the others can all be throwing shocks. A 1-4 ratio isn't an issue as long as the shock radius is more or less overlapping.
Oh I didn't want to ruin the fun by telling him about that! It's great when you have a fantastic chain going for a while then turn away for 1.5 seconds to quickly look at your phone and suddenly a Kait is in your face.
Agreed. The more "BEE-BEE-BEE-BEEP!"s the better!

Best way to get this achievement is to only play Gears 5 versus 24hrs a day non-stop
be a gear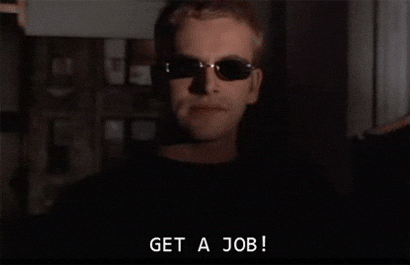 That or you have a great chain going and all 5 of them spawn in the opposite versus spawn and by the time they get to you…the fire is gone lol.
Three words. That's all it takes. Those three words are said and anything beyond that immediately loses credibility.