Is card rarity in this game meaningfully representative of rareness of cards?
Beginning with the number of Common vs Rare skins. How is a card category going to be labelled Rare and have more total cards than Common cards? Should be more Common than Rare…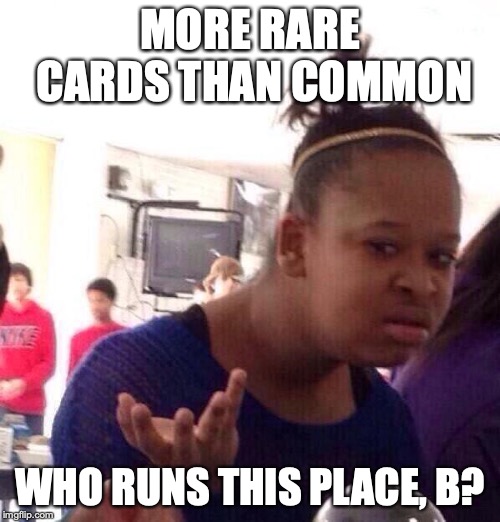 Epic skins are actually the most common in-game, but epic skins are limited to the starting load-out? Why? shouldn't all eSports packs weapons not all Epic? You know that would be a lot better value exchange considering the scrap economy.
Legendary weapon skins…where are they? The last legendary skin was the pink phantom…really? Why aren't the Aztec skins legendary? Or the Canadian omen…
OK, in Gears 5, what if rarity systems were dynamic and actually reflective of a skin's in game rarity, PER WEAPON? Example: since nobody uses the New Orleans Lancer… the skin is updated to LEGENDARY SKIN and once everyone start using it again it moves to EPIC SKIN.
If 10,000 or less use actively its LEGENDARY
If 50,000 use its Epic
If 100,000 use its rare and if
500,000 use its common.
Refresh every week.
…
anybody?