It seems that's the direction this game is heading though.
I'm terrified that that's their next move.
Maybe we can get tolerable versions of Horde and Versus first, that would be nice.
The game isn't designed to support 10v10 let alone 50v50.
I'd sooner they either bring back a classic (Beast or something similar in spirit) or make an expanded, slower-paced and longer version of Escape, ala Left 4 Dead.
This. Thiiiiiiiissssssssss. So much this. Everything is in place. Heck, the ability to control enemies is in-game due to Jack's abilities. Eff I hope they make it happen!
Damn never seen a better post in this forum in my entire life.
No to BR but I think your idea with gears coming in on King Ravens and the Swarm emerging from the ground would be a pretty cool way to start mp rounds.
But think of the colorful glider skins and a Marcus with blue hair a la Ninja character skin and the floss. The floss Onyx! Think of the possibilities of a GoW BR catered to kids ages 3-11.
I think I just threw up in my mouth a little bit.
It's alright Onyx, it's alright. It's your body not knowing what to do with all the excitement upon reading my post.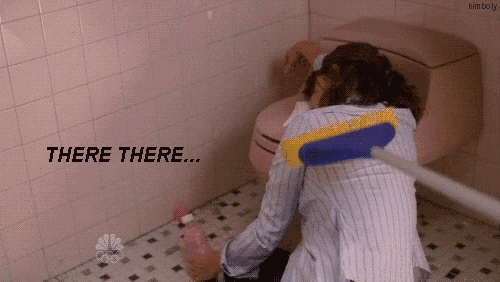 They could incorporate campaigns with safe room checkpoints AND have versus mode.
…I'm really ready for a L4D3 but this idea is still exciting lol.
Ugh, perfect moment for the please stop my pp can only get so erect meme/gif, but you know, forum rules.sigh
lmfao yeah because the 5v5 game modes are keeping this dumpster fire burnin
Play World War Z. It's L4D3.
Also, L4D3 is never going to be made.
I agree it'll probably never get made. Sequel released within a year of the first one, then a decade of silence. And the whole 'Valve only counts to 2' thing.
The original studio is working on a spiritual successor, though.
Yeah but it won't be made bc the team that made L4D 1&2 were apparently working on some new project and it flopped hard. Then they apparently were never given the option to work on L4D3.
At least that's the word on the net. Who knows? All I know is World War Z is the closest thing to L4D3 I can imagine.
Alright I haven't touched since about 4 weeks after release so
Could be crap.
The issue with WWZ and a bunch of other left4dead-ish games that released before it is that they never had a PvP mode similar to the one in left4dead 1/2. They were either pure PvE or had classic PvP modes like TDM and KotH and all. Unfortunately not what I'm looking for in a game a la left4dead.
Some of the games of the genre were fun, don't get me wrong, particularly WWZ, but they never scratched that itch that I've had since I've stopped playing left4dead 2 simply because they didn't feature a PvP mode similar to the left4dead franchise.
50 vs 50 would be nice but a free for all battle royale would not be too interesting imo