About the profession of "demolition expert"
I just got to level 18 and did some little tests, but I'm still not proficient
Regarding the 30% bleed card, it's very strange that the bleed effect may vary depending on the BOSS。
I don't understand what's going on, but the bleeding damage numbers are different
————————————
Artillery support
Spawn 5 shells for a small area attack directly above the marked target, each doing 2250 damage
If the player actively reloads a weapon he is holding, the shell damage is increased 1.25 times (2250x1.25 =2812.5).
Custom GL cavalry assault rifle and custom grenade launcher will not increase projectile damage, but will increase razor hail sustained bleeding damage
Shell explosions do not damage persistent teammates or buildings, but do damage to players themselves.
Let cool for 600 seconds.
If the player marks an enemy: only one cannon attack on enemy # 1
If the player flags multiple enemies (1, 2, 3, 4, 5) : Most of the time the enemy is bombed in order of proximity to the player, with the closest first and the farthest last. There will also be two attacks on target 1, but the second attack will not receive the 6 bonus to the officer card.
Can't paste GIF image, write link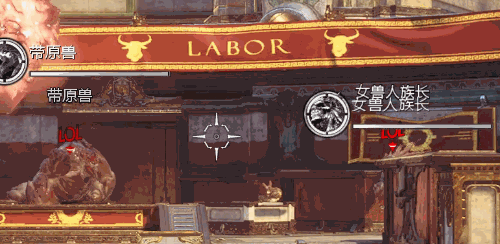 When carrying scout support cards, the target marked by a teammate will now be bombarded with cannons (7 scout support cards + 5 cannon base shots), and the target marked by a teammate will not benefit from the second round of bombardment.
If you don't have a scout support card, you can also mark a target that has been marked by a teammate, but it doesn't show the marked icon, but the bombing effect is not reduced.
To deal more damage to the boss, the first target needs to mark the boss, which deals more damage (Base 5+ Officer 6+ Base 5).
Passive: 5 targets can be marked
The duration of the blast expert has been increased from the base 10 seconds to 20 seconds without affecting teammates.
Level 2, Officer privilege: After unlocking your big move, fire an additional 6 shells at your marked targets. (6)
Level 7, custom GL Cavalry Assault Rifle: GL Cavalry Assault rifle damage increased by 60%, active effect increased by 30%. (Level 6). (When holding a GL assault rifle, GL grenade and razor hail bleed damage will be increased, not cannon support body damage.)
Level 9, custom Grenade Launcher: Grenade Launcher damage increased by 60%, active effect increased by 30% (level 6). (Grenade launcher and razor hail bleed damage are now increased when the player is holding grenade launcher, but cannon support damage is not increased.)
Level 10, scout support: Allies mark targets that are also hit by artillery and fire an additional 7 shells. (Level 6) (Base 5 + Scout Support 7, no officer card 6 bonus. No secondary bombing.
Level 12, Razor Hail: When hit by explosives, they bleed for 30% of their damage. (6)
Cannon support bleed algorithm
Assault rifle, without active reload: 2250X (1+ assault rifle damage 0.5) X0.3
Assault rifle, with active reload: 2250X (1+ Assault rifle damage 0.5) x 0.3x1.25
GL, without active reload: 2250X (1+ custom 0.6+ assault rifle damage 0.5) X0.3
GL, with active reload: 2250X (1+ custom 0.6+ Assault rifle damage 0.5) x0.3x1.3x1.25
Grenade, without active reloading: 2250X (1+ custom 0.6) X0.3
Grenade, without active reloading: 2250X (1+ custom 0.6) X0.3X1.3X1.25